The Luna is designed to be both excellent to spin on and aesthetically beautiful. It has a very unique design and is crafted primarily in bamboo to create a look like no other. It has been developed over several years in collaboration with Suzy Brown and is now ready to be shared with the world.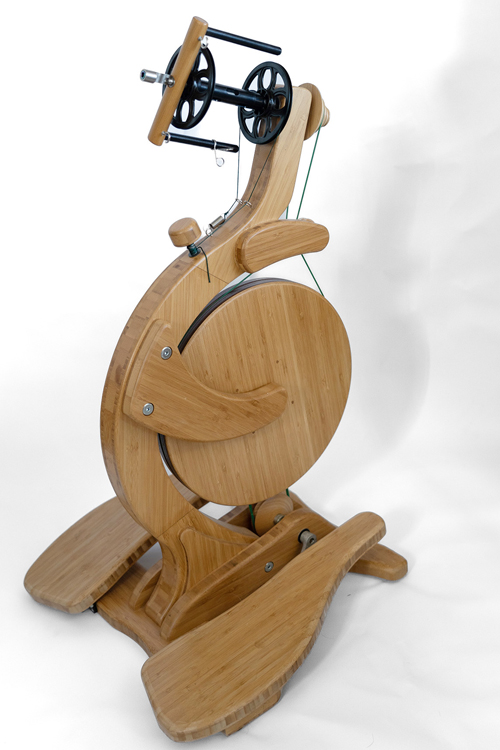 Luna is a distinct design departure from other Majacraft wheels while still retaining the quality and functionality that spinners expect from our wheels. We choose bamboo both for its unique look and the strength and stability it allowed in elements like the mount for the drive wheel and spine assembly. All the lines flow beautifully and the drive wheel can appear to be floating in air while embraced by the wrap around spine. The angle in the flyer shaft allows us to reduce the overall size of the wheel. Despite the apparent small size, all the spinning dimensions are the same as our other wheels. Same pedal angle and separation, same effective spinning height and yet all in a very compact package!
The Luna crank system is based on the Little Gem but has some new twists. Thanks to the reorientation of the drive wheel, the spinning experience is incredibly stable. The scotch tension is both very simple to use and common to Majacraft wheels.
We have a laminated drive wheel with a hardboard centre. This allows the drive wheel to be both quite heavy and mechanically stable and this will give it extra inertia so spinning is very smooth.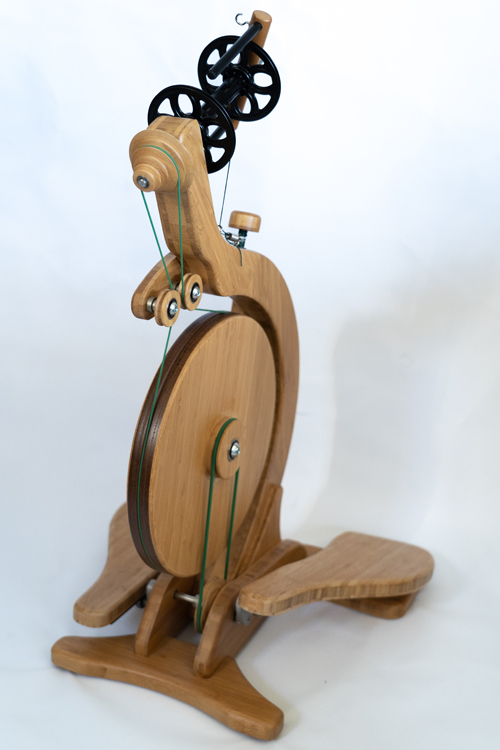 As with other Majacraft wheels, Luna has been designed to fit our range of pulleys, flyers and bobbins.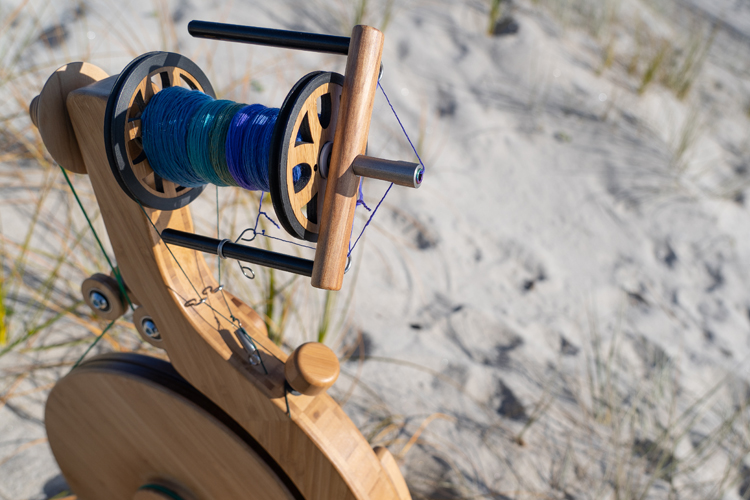 The wheel comes with four of our standard black bobbins and uses a round orifice fine flyer.
Features of the Luna include:
Uses special Majacraft cast hinges
Ratios extend from 5.9 to 16.7 with the standard pulley
JCB bolts used in most structural connections for simple assembly and beautiful smooth lines
Uses the dependable scotch tension for smooth and easy spinning.
Primarily constructed in beautiful and environmentally friendly bamboo