The Little Gem is the Majacraft folding wheel designed for using while travelling. It is especially useful for those who need to transport their spinning wheel, but has the smoothness and capacity to cater for all types of spinning.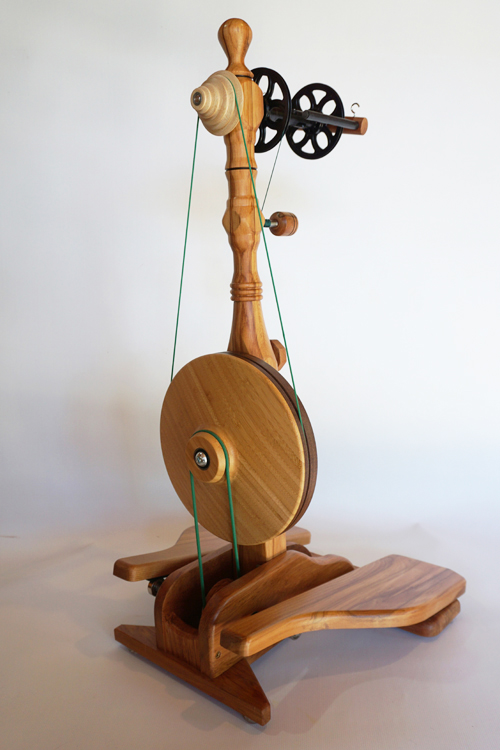 At the beginning of 2020, we refined the design of the Little Gem to make it better than ever! Changes cover quality of life improvements like the stem lock nut on the front of the wheel instead of the side for easy access, to aesthetic improvements such as the new pedal shape, and functional improvements in the stem brace and crank arrangement to give a more rigid and positive spinning experience.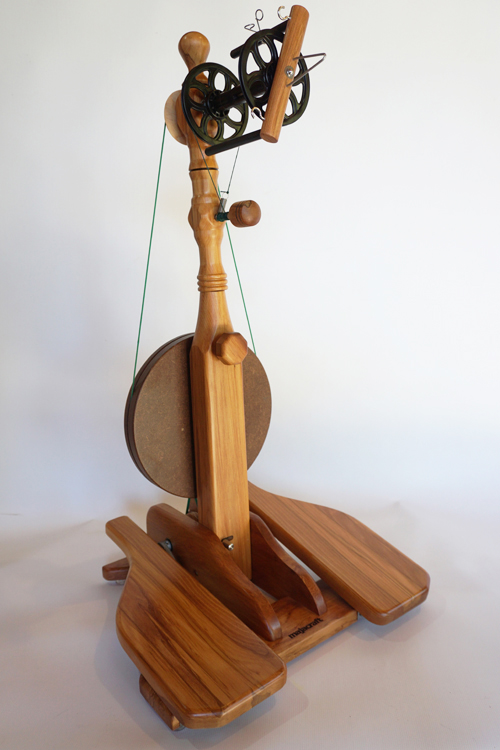 The Little Gem comes with three bobbins and a custom made shoulder bag in Majacraft green. We also include a Travel Kate so plying is a breeze while you are out and about.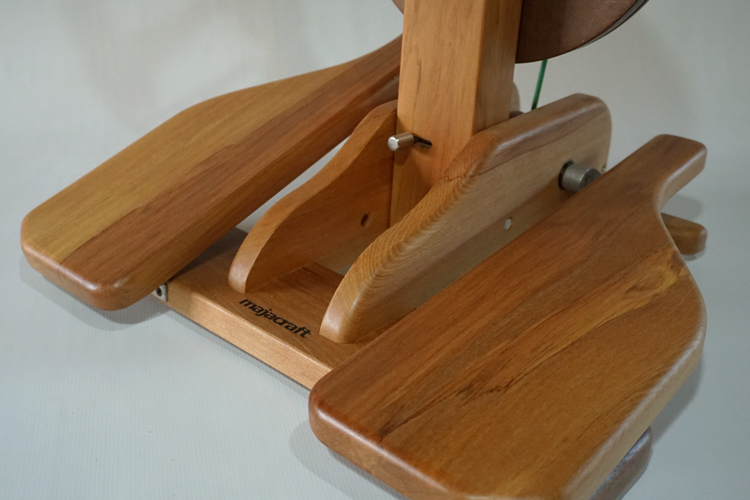 The Little Gem is very suitable for use on vacation or away from home as it can be folded flat and transported in the special carry bag made for this wheel. The bag has an easy to use carry handle as well as a shoulder strap.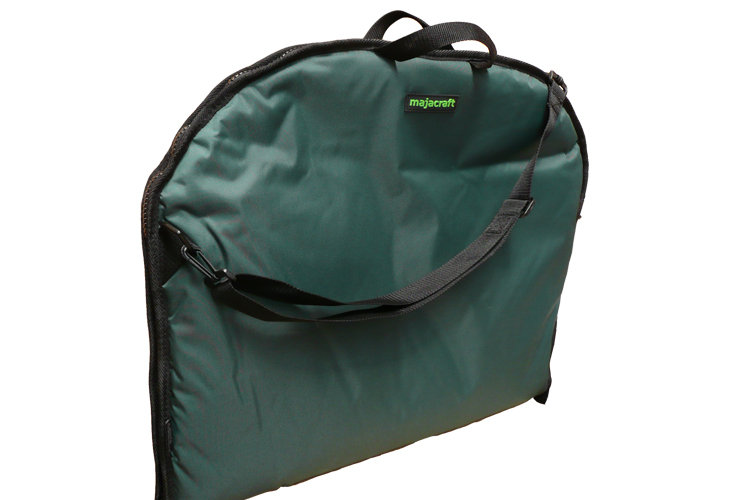 While the Little Gem is both compact and light (approximately 5kg/12lbs – this can vary with the wood), it easily handles spinning and plying any kind of fibre, wool, mohair, silk and so on. The Little Gem is a full height wheel with attractive and unique design.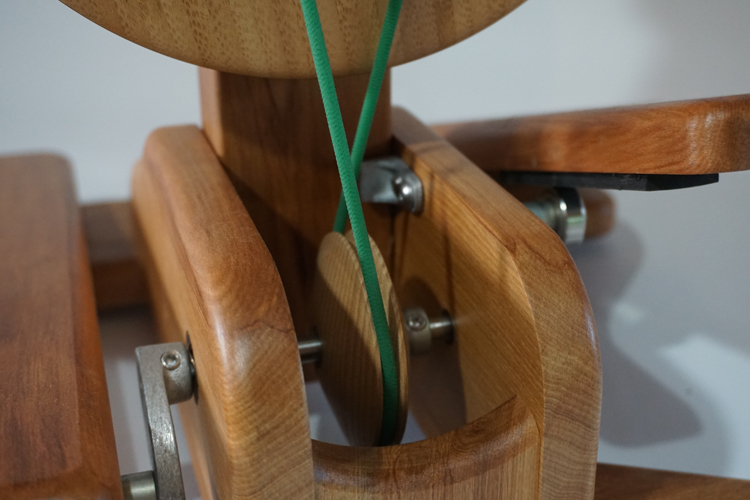 Some of the features of the Little Gem are:
double treadle
comes with three (3) plastic bobbins
quick change flyer
no oiling sealed bearings
sliding flyer hook
sensitive scotch tension
NZ rimu construction
laminated bamboo drive while that has plenty of inertia and looks great
compact and light
extremely portable
has special Majacraft cast hinges
spins like a full-sized wheel with an easy rolling treadle action
compatible with all Majacraft bobbins and flyers (except the giant Overdrive)