It's A New Custom Wheel!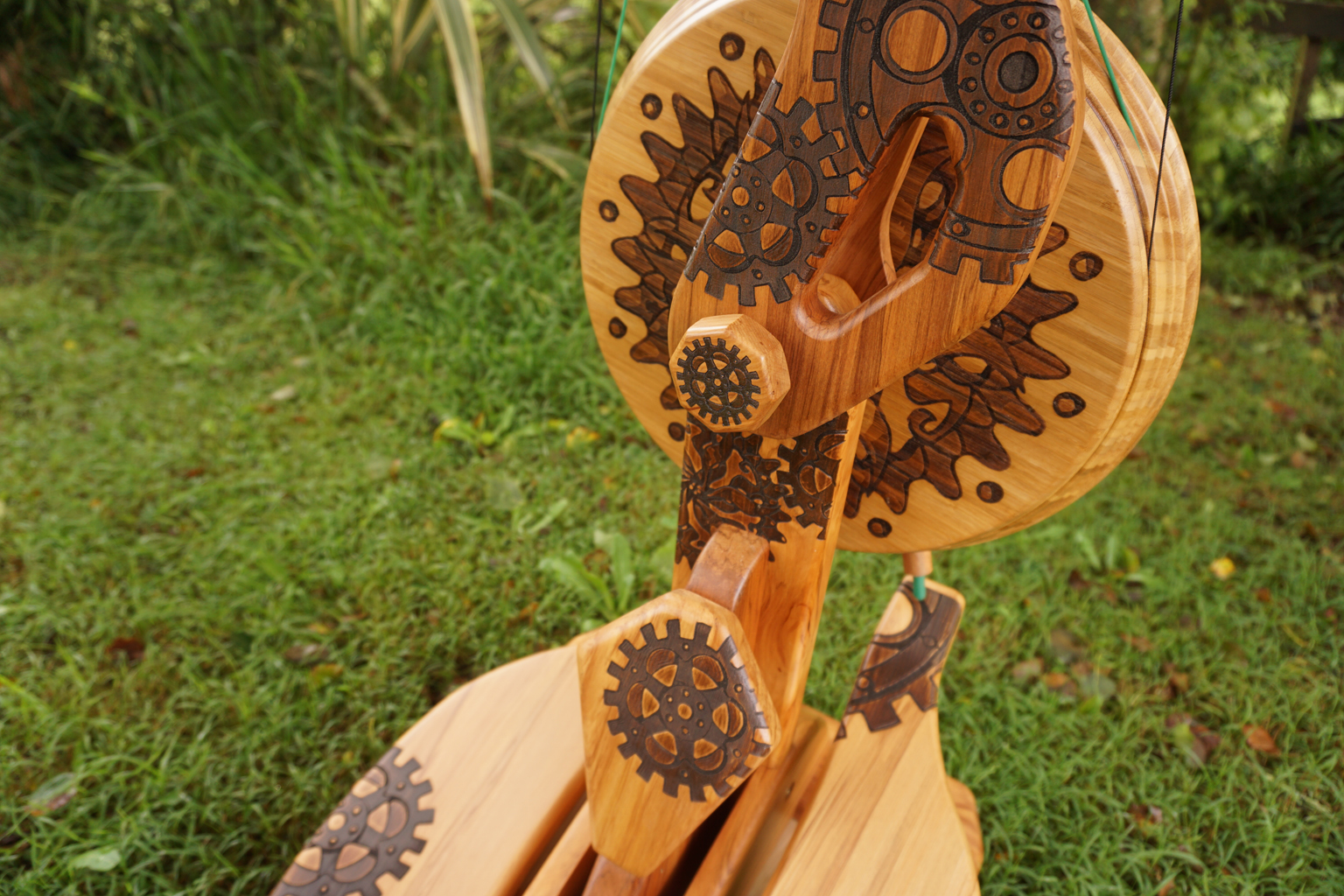 We really enjoy creating custom wheels, each one is unique, and it is always an interesting exercise to turn a customer's ideas and designs into something that will work on wood, and fit the shape of one of our wheels.
This is the story of one of our customisations, and one which we think turned out particularly well. This wheel belongs to Honnie Cameron (Australia),  a hairdresser in Bendigo who wanted her wheel to blend with her surroundings  in a prominent place in their new home, which is a mix of eclectic, mid century and rustic country. The request involved the placement of many cogwheels across the entire design. Here is one of the early images Andy developed to work from.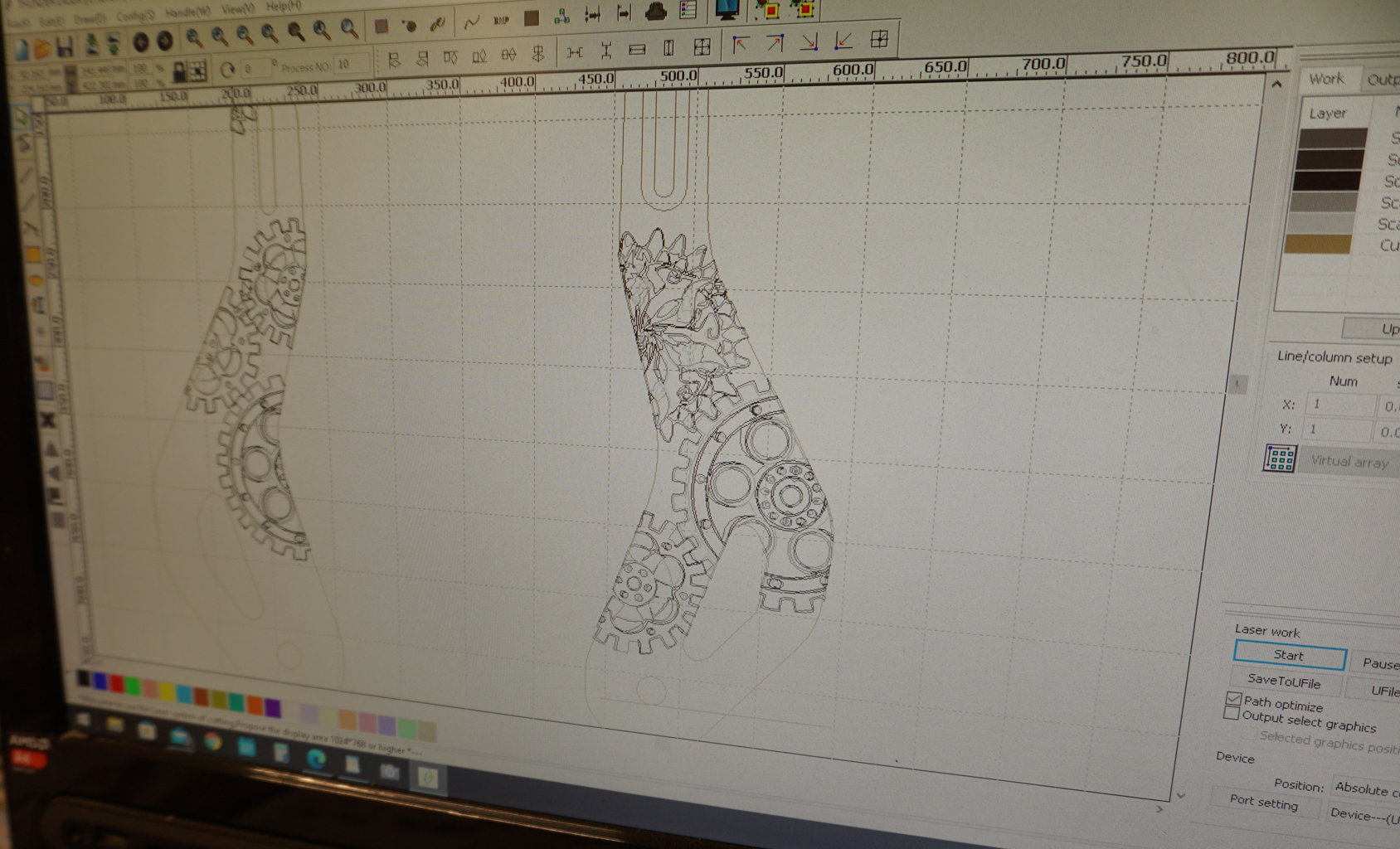 The designs always start out with the art work, which is then digitised in order to work on it along with the wheel 'template'. From here it is refined and adapted as needed, until it is ready to go to the laser for creating the design in the wood itself.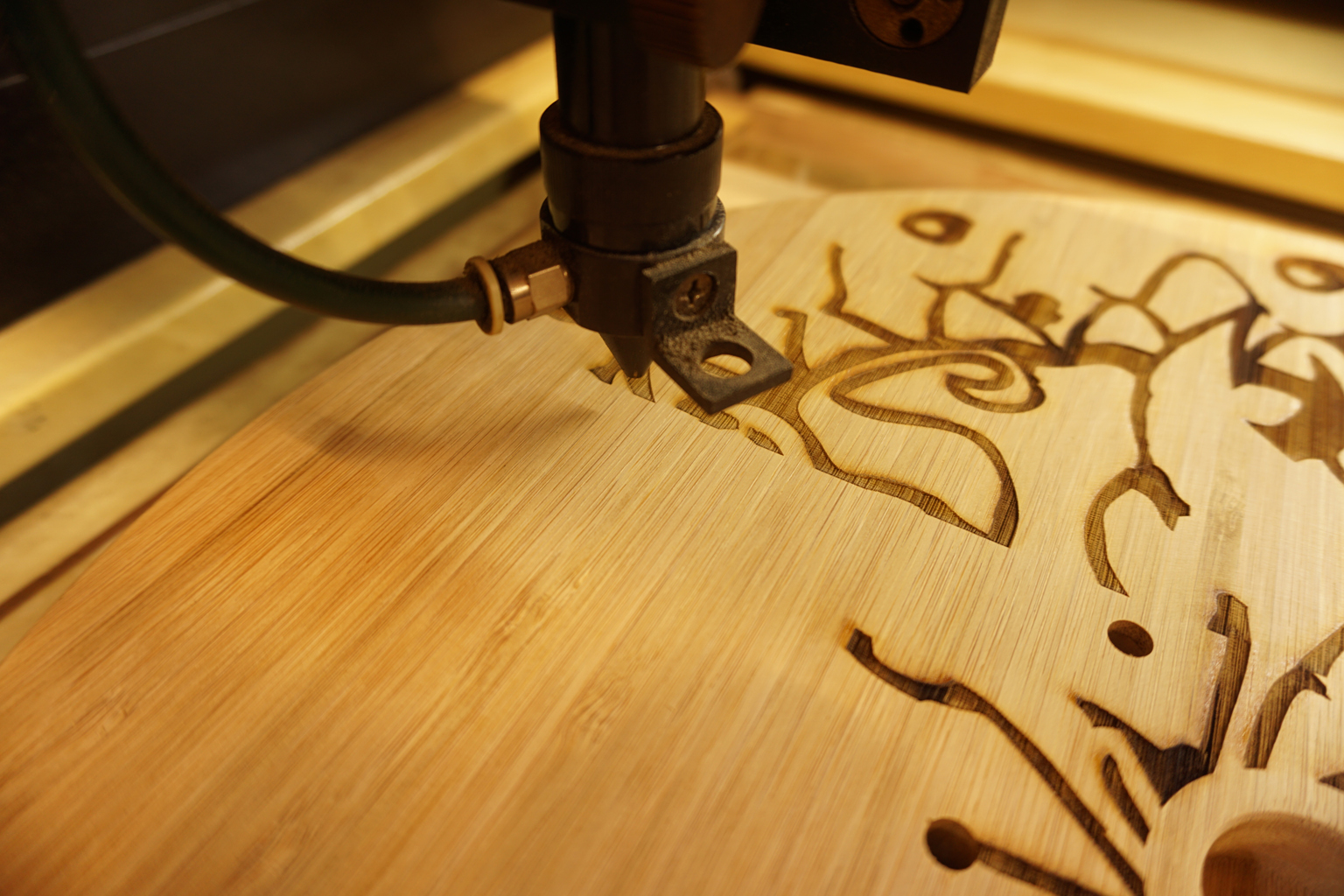 Andrew might not say this himself, but over the years he has really mastered the use of the laser and can create some super intricate artworks with excellent control over depth and shade, it takes a lot of skill and knowledge to work in this way and to get more than simple lines and solid areas. Andrew is able to create dynamic depth and detail in the designs, which makes them a real work of art on a wheel.
Scroll through our gallery for more images of the Cogs and Gearswhee wheel!
As you can see, there is quite a process to creating a custom wheel, which also includes assembling the wheel with the artwork on, to make sure everything lines up and looks well balanced in its design as a finished wheel.
If you are interested in a customisation for your next Majacraft wheel, or if you would like to add some customised pieces to your existing wheel, do get in touch with your Majacraft Dealer with your ideas!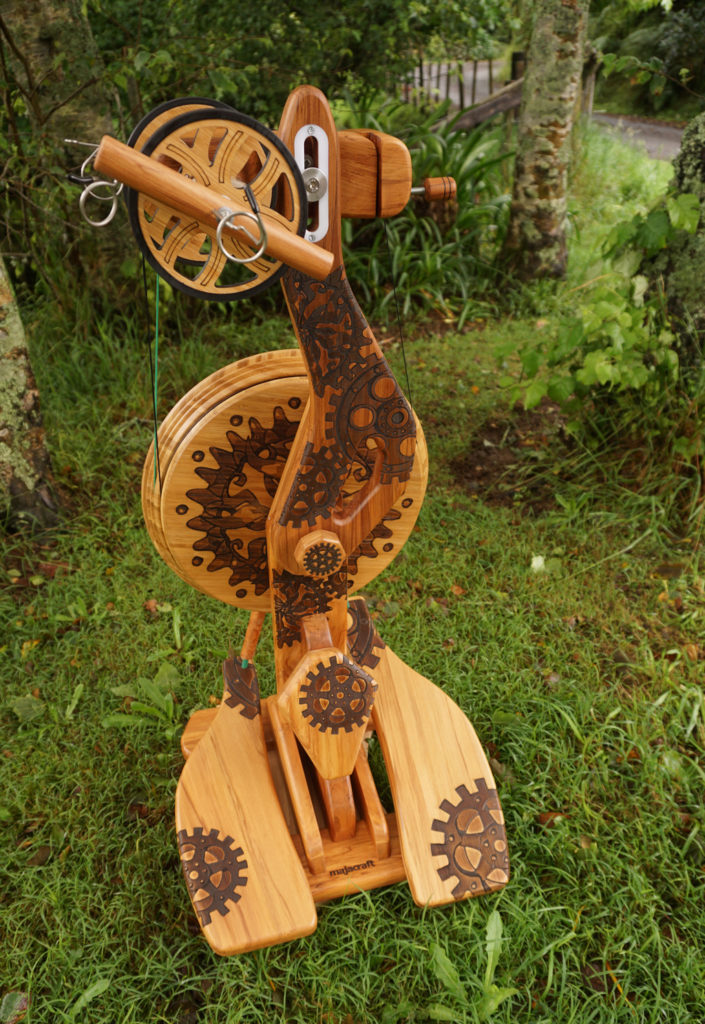 ---