Welcoming Luna!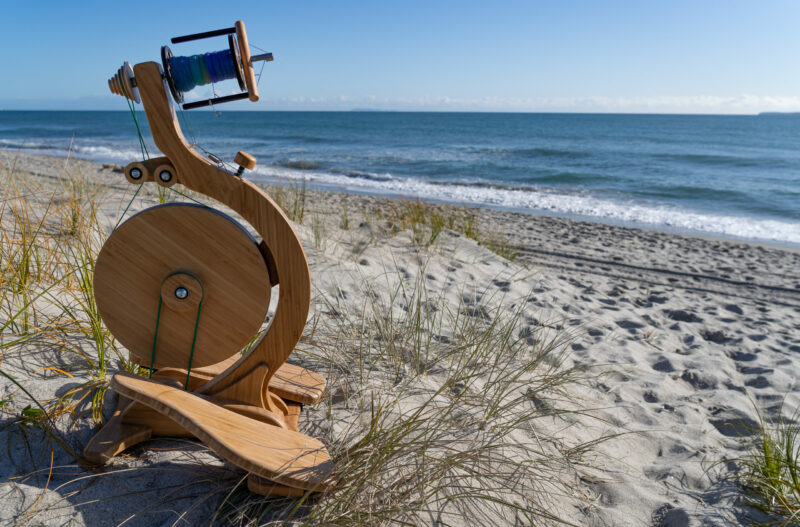 We have a new addition to our Majacraft range of spinning wheels! The Luna is an innovative new wheel, designed to be so smooth it makes spinning a breeze. The extra stability of the inline design and our drive system combine to provide a lovely spinning experience on a wheel that is responsive and easy to use.
We started planning and designing this wheel at the beginning of 2021, although we had talked about doing so before then too, but…good things take time! In fact, here is the very first sketch of the wheel that would become Luna.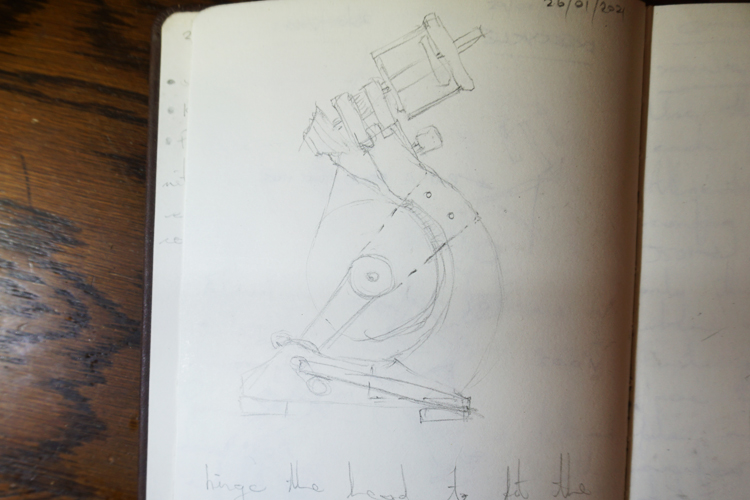 Our goal in creating this new spinning wheel was to develop an inline wheel with a small and friendly feel to it, that is as accessible for new spinners as it is accommodating for experienced spinners. Of course, the look and style of this wheel were also a nice challenge to create! We wanted to make a wheel that would take advantage of the properties of the bamboo wood that we have chosen for its construction. This is a very durable and stable wood with an interesting grain which is ideal for creating a wide range of beautiful shapes. The curves on Luna would be much more difficult to reliably create without using bamboo as the base material.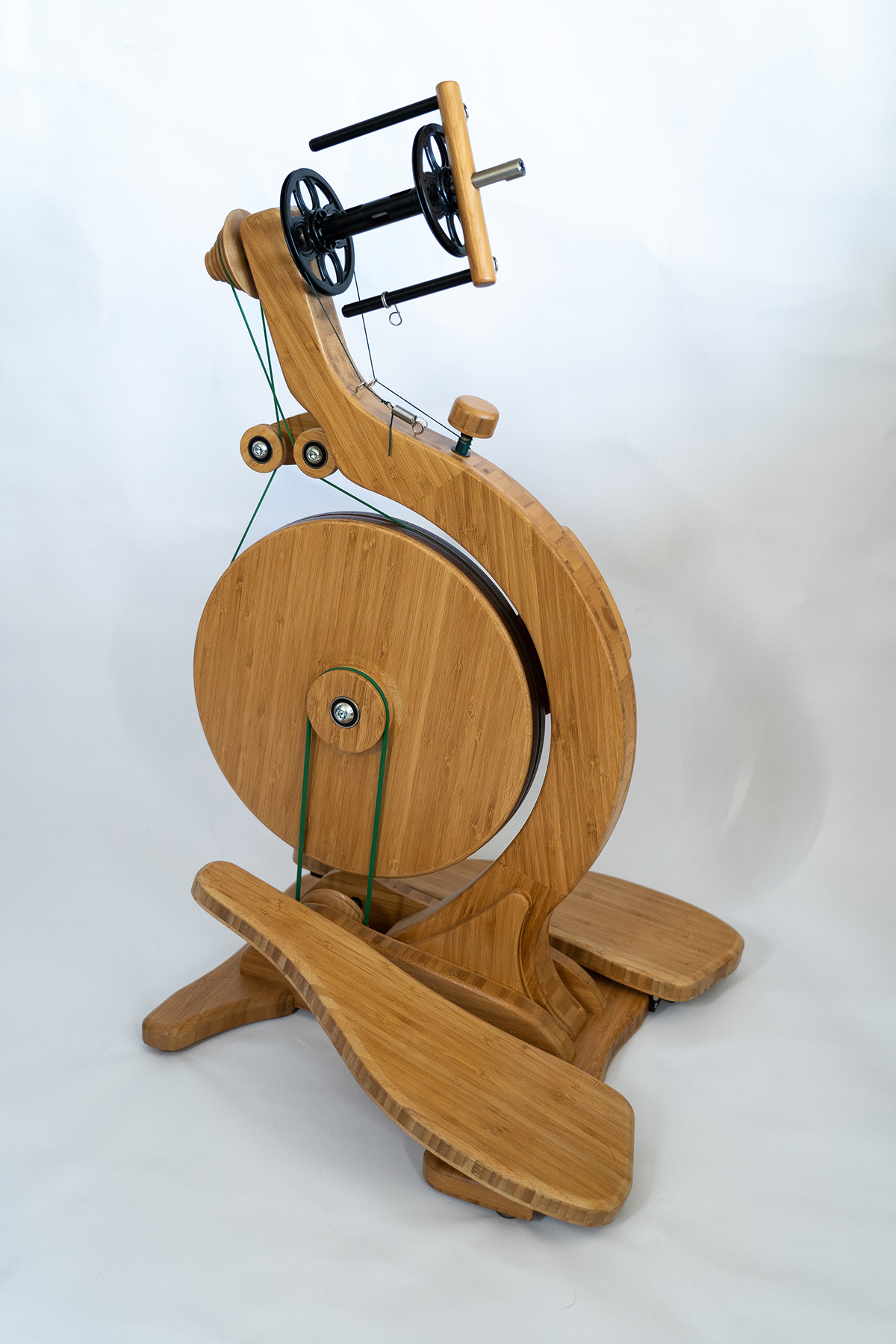 An interesting aspect of Luna is the orientation of the drive wheel, with the spin direction towards or away from the spinner. Many spinning wheels with this kind of orientation have a direct drive system that uses the treadles to turn a small rubber wheel that sits against the side of the drive wheel, turning it with friction. We designed Luna to run on a drive band instead, using the super reliable Little Gem crank as a foundation which provides a really natural feel to spinning. The rotation of the drive wheel matching the direction of the stem enhances the stability of the Luna in amazing ways.
Who is this wheel for?
We have put a lot of thought into this, and our experience spinning with Luna over the last year, plus feedback from people who have tried it, suggest that this is the ideal wheel for people who love to spin fine and traditional yarns, who want a wheel with a smaller footprint but remains stable and smooth to spin on, who love something edgy and unique in the aesthetics and is built from sustainable wood. It will appeal to beginners for its friendliness in set-up and ease of use, and will also appeal to intermediate and experienced spinners who will immediately notice how silent and smooth it is in use.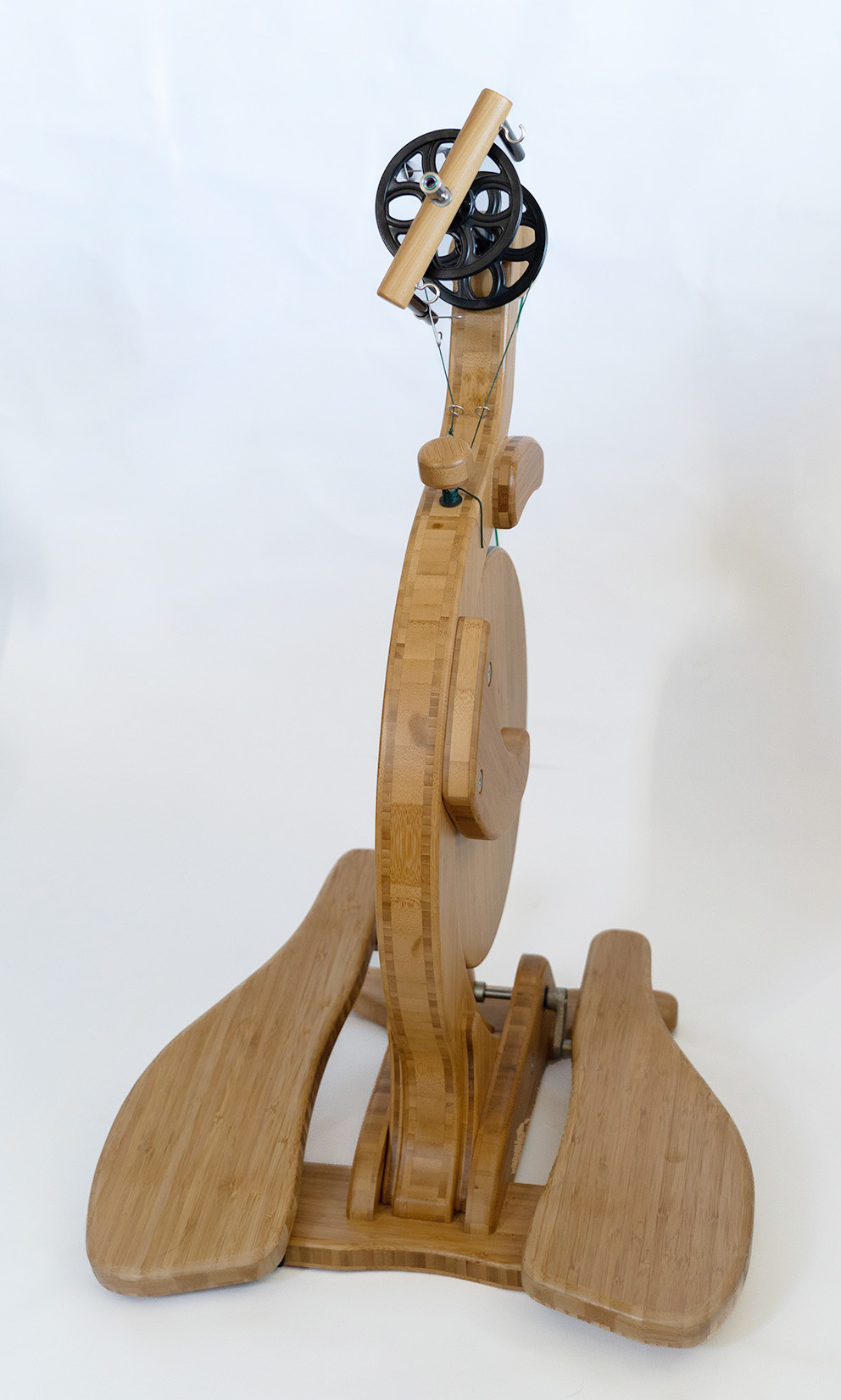 Specs
Luna comes standard with four of our lightweight black plastic molded 4oz(+) bobbins. It is fitted with a five groove pulley which gives you ratios ranging from 6:1 to 14:1. It comes equipped with our lovely fine flyer with the smooth round ceramic orifice – ideal for spinning traditional yarns. The orifice height, measured from the fine flyer orifice is 690mm from the floor. For comparison, the Aura orifice height is 730mm, and the Gem is 640mm, however, Luna is designed in such a way that if you place your hands in your normal spinning position, the orifice will be pointing directly toward them.
Luna weighs in at 7 kilos (15.4 pounds), enough to add stability yet still easy to pick up and move around as needed. One of the coolest things is that Luna arrives to you in the box, fully constructed, all you have to do is add the drive bands! Check out our Majacraft YouTube channel for our Luna videos showing everything you need to know to get going straight out of the box.
Accessories
Additionally of course, this wheel will fit most of our accessories, Suzy has especially enjoyed using the Lace kit with the fast pulley (ratios are 10:1 – 18:1) and has made some lovely light and lacey yarns.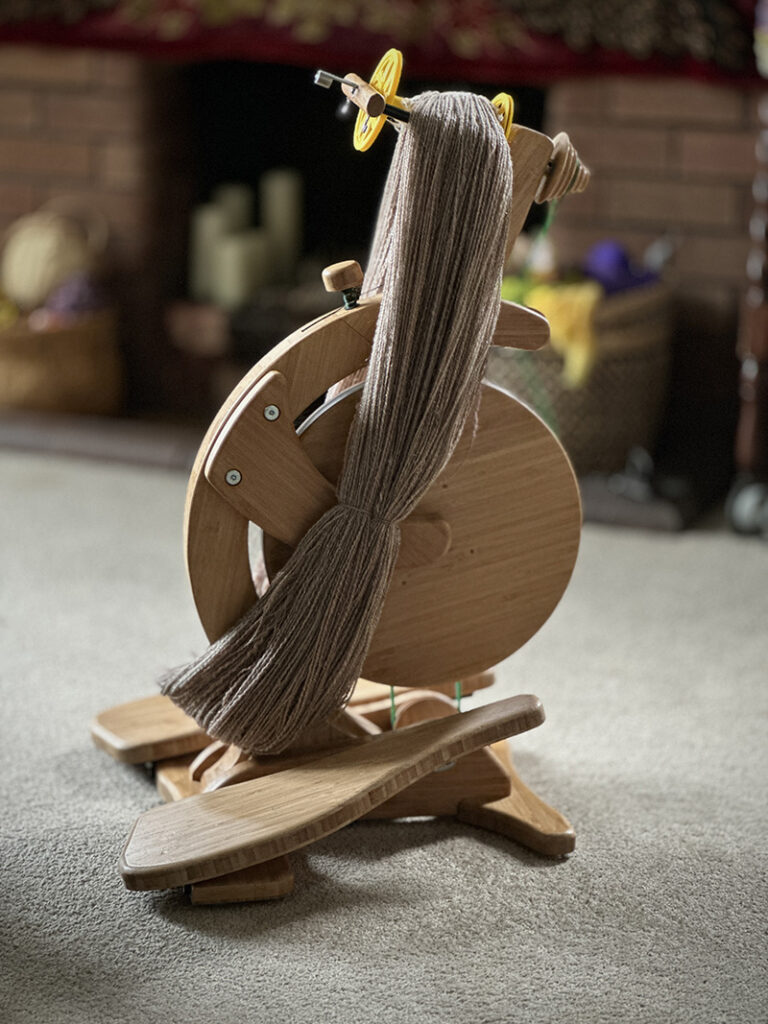 It will also fit the jumbo bobbins and Aura flyer for bulky and art yarns, or for plying larger quantities of yarn. Although art yarns are not the Luna's main forte with its use of Scotch tension, just like our other wheels, it will certainly allow you to comfortably fill a bobbin full of art yarn, when the mood grabs you!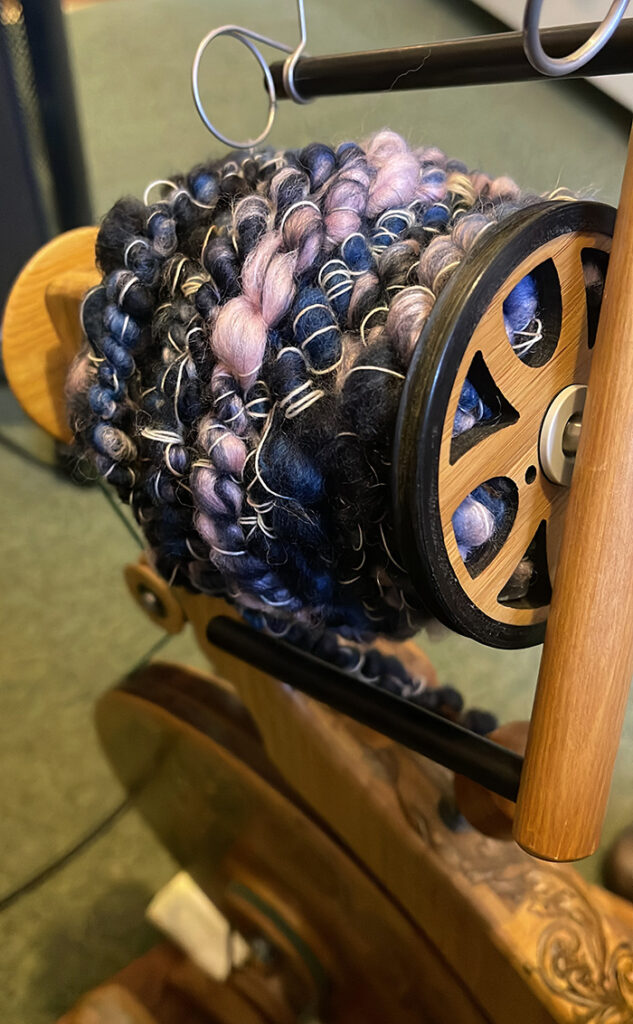 We are thrilled to be adding this new wheel to our range of quality, spinning wheels. Like all our other wheels, we have used the best components available for Luna. Each wheel is individually hand built and then tested for function and performance before it leaves the workshop.
We hope you will love Luna as much as we do!
---