Majacraft Camp 2022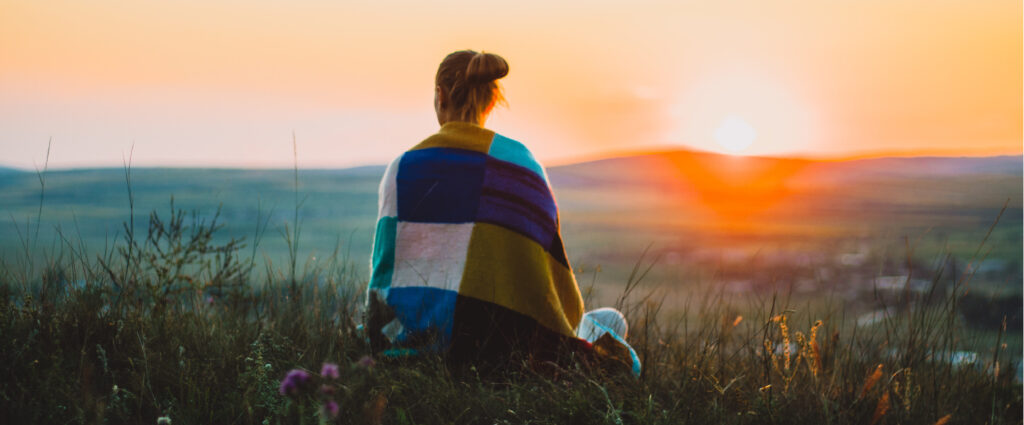 UPDATE: Due to Covid, Majacraft Camp 2022 has been postponed until 6-8 May 2022 – see you there!
We are pleased to announce our upcoming retreat in 2022. We have chosen the theme: "Spinning a World of Fibre" and throughout the three days we will delve into the wonderful world of interesting and rare fibres to learn about their complexities and characteristics.  Together we will explore silk, known best for its luxuriousness and strength, and cotton, known for its breathability and softness.  We will get in-depth with two of Aotearoa New Zealand's heritage breeds with their fine micron and curious textures, plus there will be a brush-up session on using the tools for fibre preparation. As we did with our 2021 event, we will also link up with an overseas teacher via the magic of the internet. In 2022 it will be our pleasure to connect you all with Debbie Held (USA) via our big screen for an interactive class on "Combi Spinning", a fun technique that we know you will enjoy.
Where:  Pacific Park Christian Holiday Camp, 1110 Papamoa Beach Road, Papamoa Beach
When:  1pm Friday 1th April – until 3pm Sunday 3rd April
Cost:  $425 (all inclusive price – see below for more info)
(Please scroll down for a link to your downloadable Registration form)
____________________________________________________
2022 Class Content:
In a Spin with Cotton with Pat Old
Pat's classes are always very informative and hands on, and she is a wealth of information on every aspect of creating yarn from start to finish. In this class, participants will spin a textured cotton yarn from punis that they have created from cotton lint on hand cards, and then spin beautiful Australian upland cotton sliver. Cotton yarns are wonderful for summer knits and fun to spin.
The Many Sides of Silk with Suzy Brown
Suzy will share different ways to prepare and spin silk hankies. Silk is a protein fibre that, when added into any kind of fibre blend, will bring its natural qualities of sheen, durability, and drape.  Silk hankies are generally  easy to find and not terribly expensive compared to silk 'top' or Mulberry silk, and in the hankie form, a little can go a long way!  During the class we will prepare and spin hankies without blending them at all, exploring ways to create traditional and artistic yarns while making the spinning easy on the hands and fun to spin.
Tool Time with Annette Montgomery
Join Annette for some speed dating with different tools. Annette will support you in experiencing our Majacraft range of fibre preparation equipment, spinning wheels, and accessories. This is a great chance to get hands on and try everything out. Annette will show you some great tips and tricks for getting the best out of your tools, and you will be able to try out the 'High Speed Head', "Overdrive' and Stylus attachments for our spinning wheels, and the different wheels themselves. You will also be able to play with combs, hackles, handcards, drum carders, and blending boards.
Heritage Fleece with Leigh Morris
Heritage fleece + long draw = challenge + serendipity. We will have available two different fleeces, from feral New Zealand sheep, which are now re-domesticated,  and recognised as Heritage sheep breeds.  Their fleece is Merino type; short and bulky, which is ideal for, and best spun, using the long draw method. This method of spinning requires careful fibre preparation before spinning begins.  Long draw spinning can be achieved with two hands, and with practice one hand. Spinning using long draw creates a light, lofty yarn and as a bonus you may learn a whole new vocabulary from your fellow students!
Combination Spins with Debbie Held – USA   (Virtual Class)
Sunday's Zoom program features U.S. author, freelance writer, and spinning instructor Debbie Held, as she leads a long-distance class on the topic of combination spinning, also called combo spinning or mashup spinning. Combo spinning is a method for taking several braids of unrelated, hand-painted fibres from your stash and spinning them together to form a cohesive, one-of-a-kind, colourway—typically for garment knitting.
The method was first introduced publicly by German podcaster Tracy Lew, whose video and Passioknit Spinner podcast may be found on YouTube. Debbie interviewed Tracy about the method for a Winter 2017 Spin Off magazine article on the same subject. In the ensuing years, combo spinning has only gained in popularity. Debbie has spent time studying the method and has applied her own tweaks and best practices. She most recently taught a version of this class in the UK in 2019, at The Wheel Ewe retreat near Manchester.
Our program will include Debbie's tips for yielding the best results in your own mashup spinning. Students will receive a sampling of fiber for practice. This program will forever change the way you look at your stash!
Debbie Held is a freelance writer, author, and fiber arts educator. She's a recurring contributor to Spin Off magazine and its website, PLY, the SweetGeorgia Yarns blog, and more, and she's the writer behind the Interweave column, Her Handspun Habit. A truly contented spinster, Debbie lives on an urban farm in Atlanta, Georgia, with an enormous Persian cat named Stanley. Both enjoy watching the spinner's flock of Shetland sheep living in the yard below their windows. Meet to them (all) at www.debbieheld.com. (Don't miss the coupon codes on Debbies page for the online classes at the School of SweetGeorgia!)
____________________________________________________________________________________
We will be running this retreat differently due to Covid19 still being about.  There is a possibility of restrictions and precautions, and also a possible lockdown.  Nobody knows what's on the horizon.  We will monitor Government directives closer to the time so we can update you on what will be required.
In light of this fact, we have decided not to do a payment plan again – we would like to ask for a deposit, with the balance of the payment in March.  However should Covid19 "throw the cat amongst the pigeons" and cancel our event, then we will definitely be offering full refunds.  We do ask however, that your deposit is still non-refundable for anything else other than Covid19 related.
The all inclusive cost for the 2022 Majacraft Magic Retreat is $425 – this includes: all accommodation (including bedding/towels), all meals (by our favourite chef Kendell & team), and all class materials/fibres etc.  Just turn up with your suitcase and spinning wheel and enjoy!
Non-refundable Deposit               $60                        Due 30th November 2021
Special dietary requirements      *$30                      Due 30th November 2021  *please specify what your requirements are on your Registration Form attached.
Balance for Retreat                       $365                       Due 20th March 2022
As we have limited space and places on our well loved retreat always fill up fast, please make sure you download and  fill out the registration form and return it via email (support@majacraft.co.nz) or post with your deposit as soon as possible.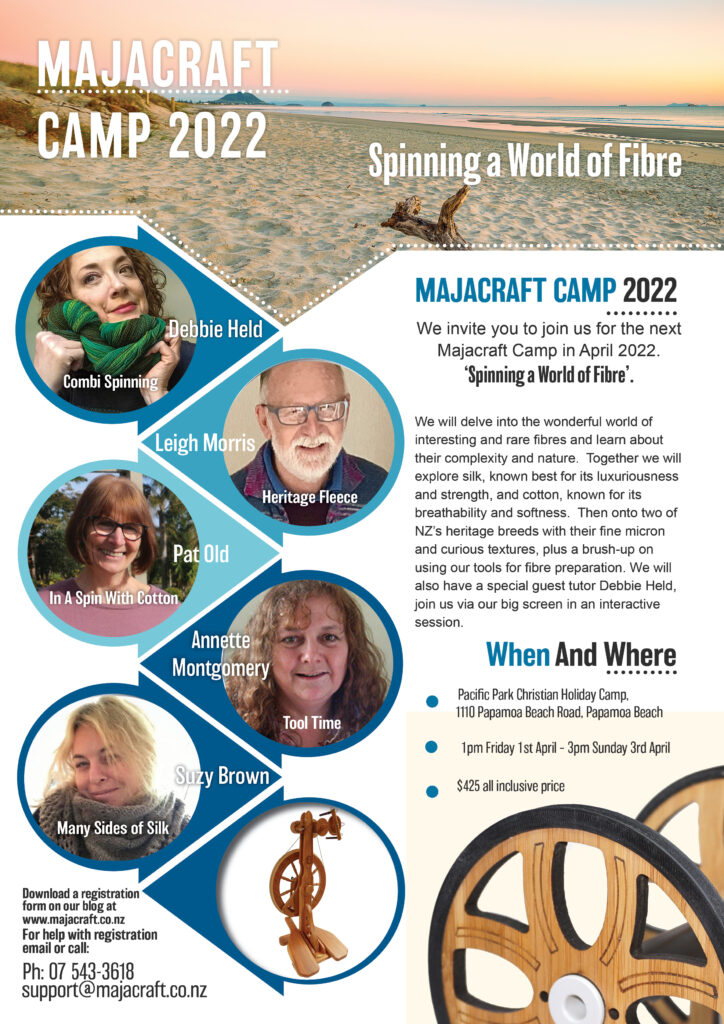 ---