The Pioneer becomes the Pioneer X!
Have you heard the news yet?!
At the end of April 2019 we launched a fresh new-look Pioneer, two in fact! The Pioneer X and the X-Creative! This is an update and makeover of our entry level wheel which has proven to be a wonderful workhorse and much loved by those who own them.
Please read on for information about the changes we have made, and we hope you will also enjoy the video that we have made to showcase the changes. We officially launched this wheel at the New Zealand Creative Fibre Festival in the 25th of April where we took it for its first public outing!

We have created a much prettier and more upmarket look to this wheel, which is now constructed of harder wearing American Ash. The pedals, base, and stem have been redesigned with a lovely curvey look that matches up with the rest of the Majacraft range of wheels, and the drive wheel is now a slightly heavier American Ash Veneer.
We have also added a Polymer bearing for the tension knob to give you more control over your spinning, and the conrods will also be made from wood for an overall classy finish!
Best of all is the addition of an inset folding handle that you can easily flip up to carry your wheel with ease!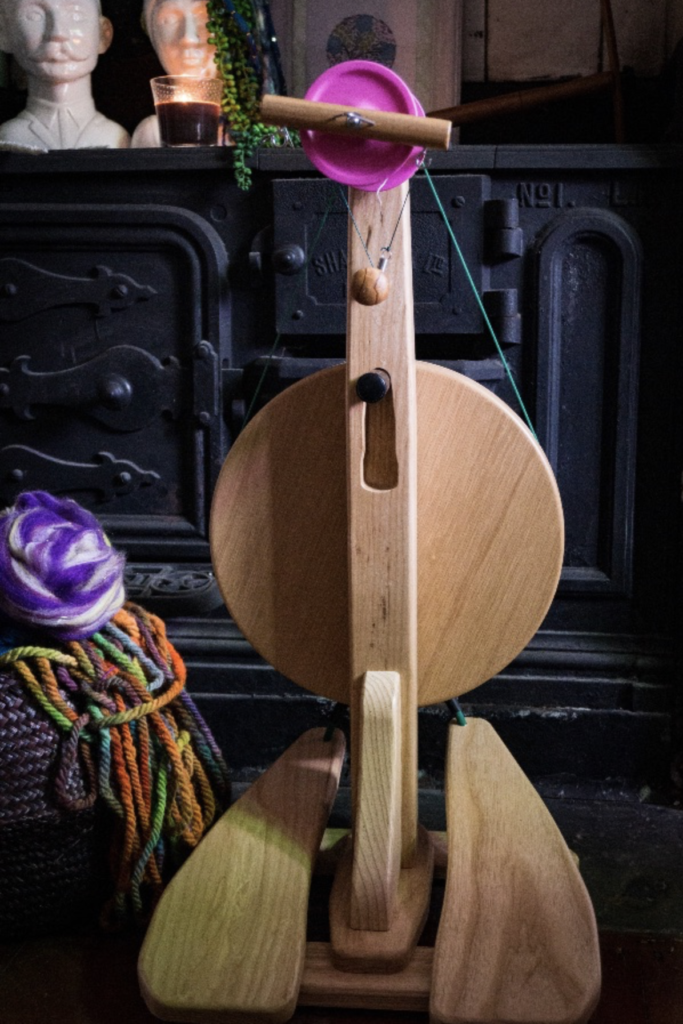 The X-Creative!
The other awesome thing is that the Pioneer X will come with two options, the standard 'X' with our usual high quality wood finish, or the X-Creative,which is delivered complete but unvarnished, ready for you to customise with your own art, paint, stain, decals, or finish. We think this will be a great option for many creative Majacraft spinners!
Please do check out our video showing all the fab new details!
Please contact your nearest dealer for more information on this great new updated Pioneer! Even though this is our entry level wheel, it is one that will grow with you as a spinner, most Majacraft accessories will fit the Pioneer X so you can access our range of bobbin, flyer, and pulley sizes to best suit your spinning needs.
We hope you will love this wheel and that you will recommend us to your friends and spinning groups as a great option for new and experienced spinners looking to update their wheels!
---