Majacraft supplies mini wool combs in either single, double pitch and a new extra fine double pitch. They are lightweight, strong and attractively made from solid America Ash. The combs have stainless steel pins with polished points and are not super sharp. The design ensures they are comfortable in your hands with the comb angle being the most efficient for combing all types of fibre.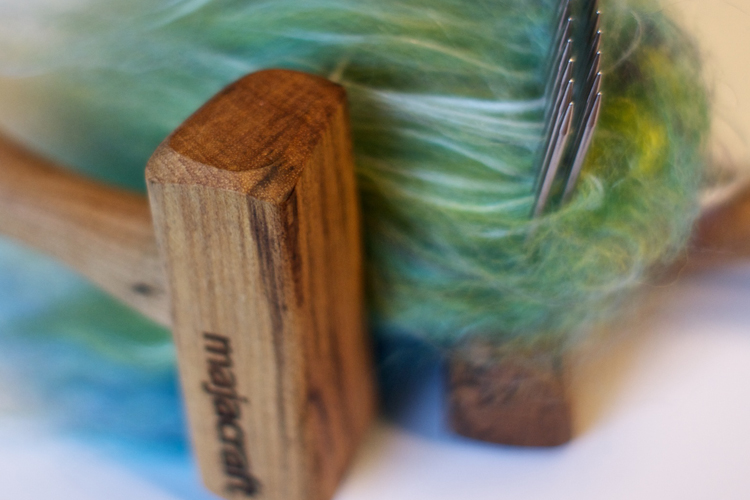 Instead of drilling the comb blocks, Majacraft has developed a new technique of bonding the pins into place with a very tough resin. The pins are positioned perfectly straight and perfectly evenly on every comb.
These are available either as a matched pair of combs mounted on a holder or as a complete Comb System set with a comb block, clamp and diz. This allows you to secure a single comb to a sturdy surface and carry out colour blending in conjunction with a diz.
Details and specifications
handle length, 160mm (6.5″)
point length, 55mm (2.25″)
comb width, 80mm (3.5″)
For tutorials on how to use our mini combs, visit the Resources area of the web site.
Single row combs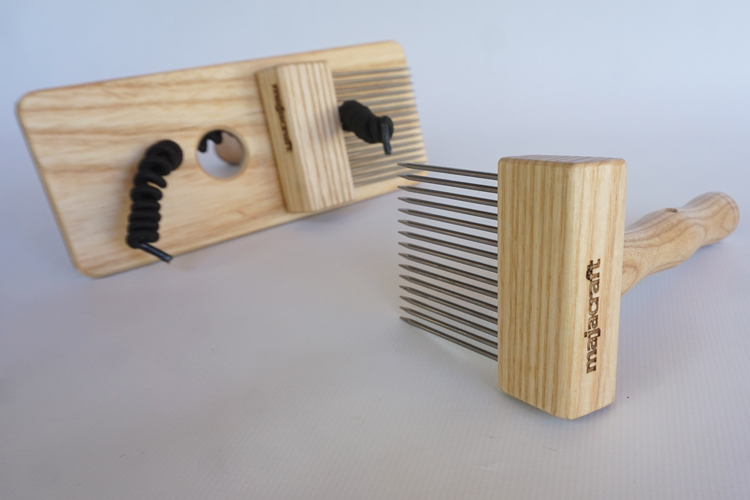 Single combs are particularly useful if you usually spin a coarser wool. They will help align the fibres for producing a worsted yarn and will remove most of the short fibres. Fibres and colours can also be blended using our mini combs.
Double row combs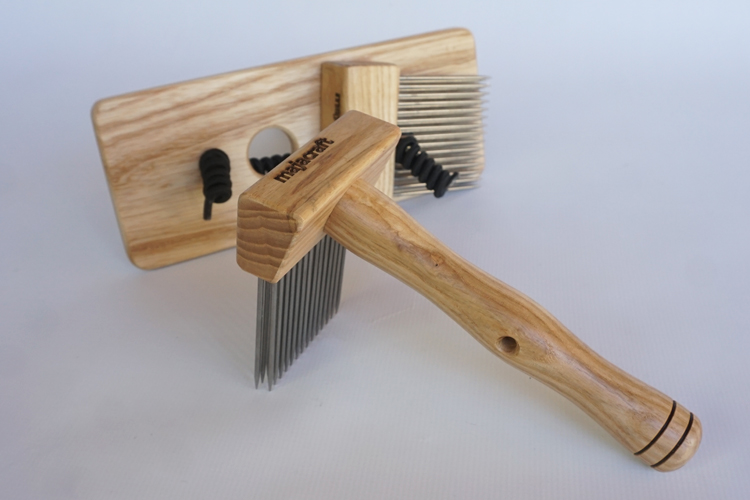 Double combs are great for finer fibres. They will help you to prepare a sliver that will give an excellent result when spinning worsted yarns. Colour and fibre blending is simple and effective. Try using a diz for taking the wool off the combs. The resulting sliver is a joy to spin and, as is often the case, the time spent in preparation is taken from the time spent in spinning later.
Extra fine double row combs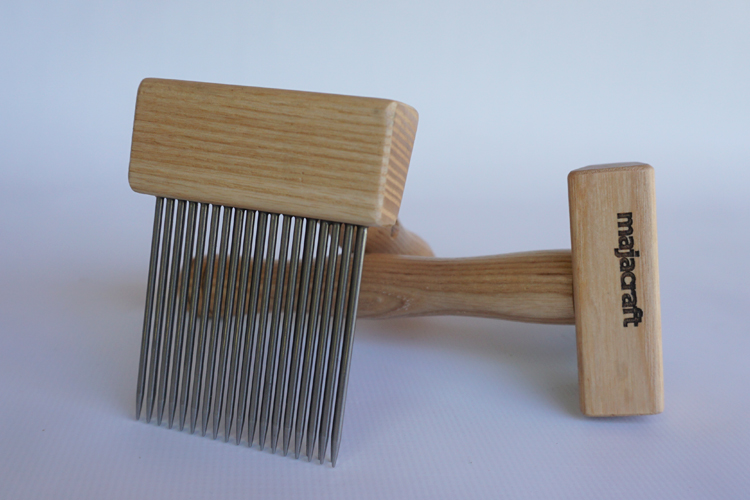 The extra fine combs are manufactured using the same processes as our other combs but are best suited to super fine fibres in the 12-18 micron range. If you are working with cria alpaca fleece, baby camel, and other soft, very fine fleeces, we think these combs will be a perfect tool to help in the preparation. The fine pitch between the tines maintains a light and airy prepared fibre while minimising the chance of nepps.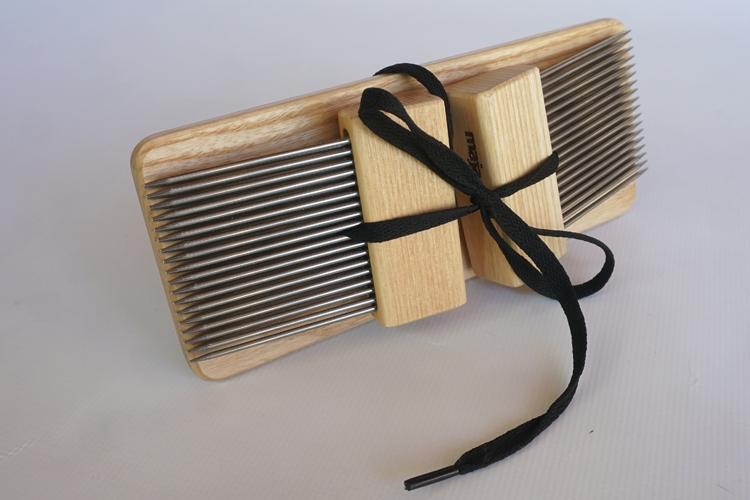 If you wish to purchase Majacraft combs in a set, it will include mini combs, comb holder, clamp, comb block, diz and threader.
The picture below shows the extra fine, double row and single row combs side by side.