The blending board is a tool for producing finely controlled rolags for spinning and batts for felting. We have used 72 TPI cloth that measures 210mm (8.3″) wide by 300mm long (11.8″).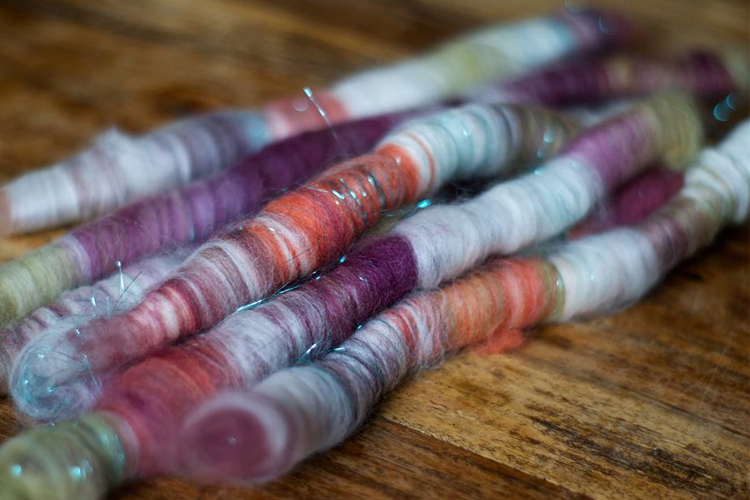 The Majacraft boards have several extra features to set them apart. The cloth is securely bonded to the board and we have added caps to the each end of the cloth the ensures the cloth will not pick up as well as producing a very tidy finish with no frayed or cut ends. Each board has an elegant metal handle that is both attractive and sturdy. There is a special foam work area added to the bottom of the blending board that is used for shaping the rolags before removing them from the board.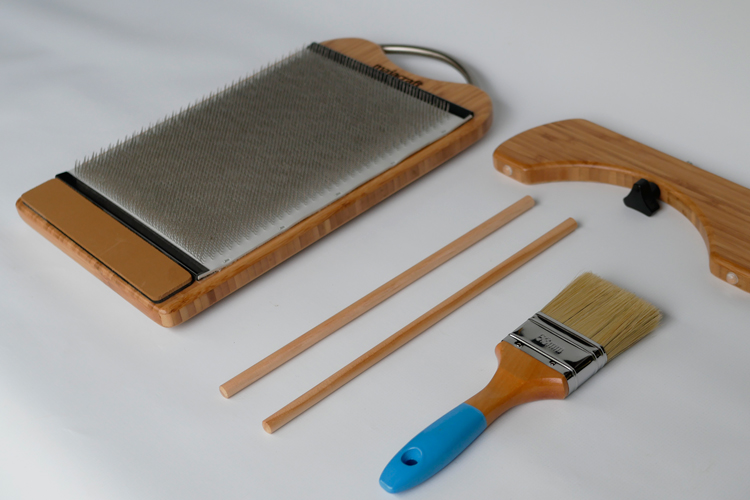 A brush to help draft your fibre and dowels to roll rolags from the board for spinning are also included. Underneath the blending board is another piece of foam that provides a grippy surface if you want to use the blending board in your lap.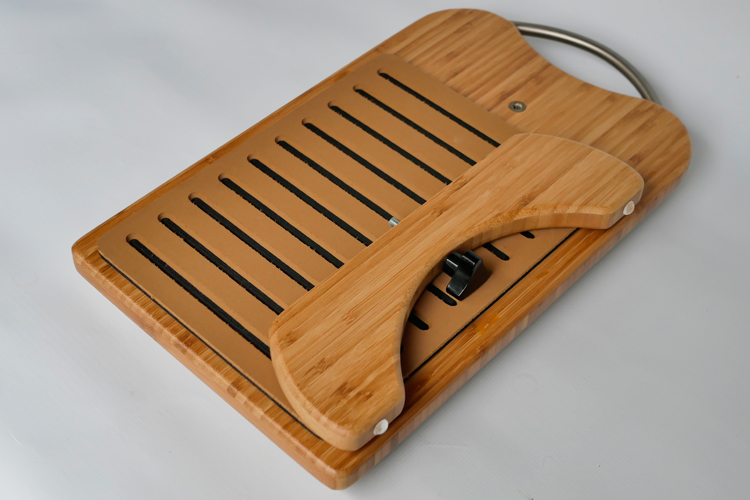 Remember to visit the Resources area of the web site to download the free tutorials on using the blending board (they are also linked at the bottom of the page.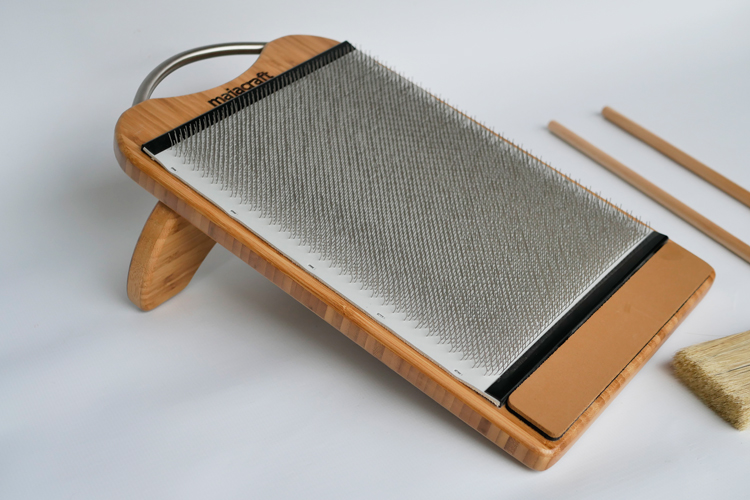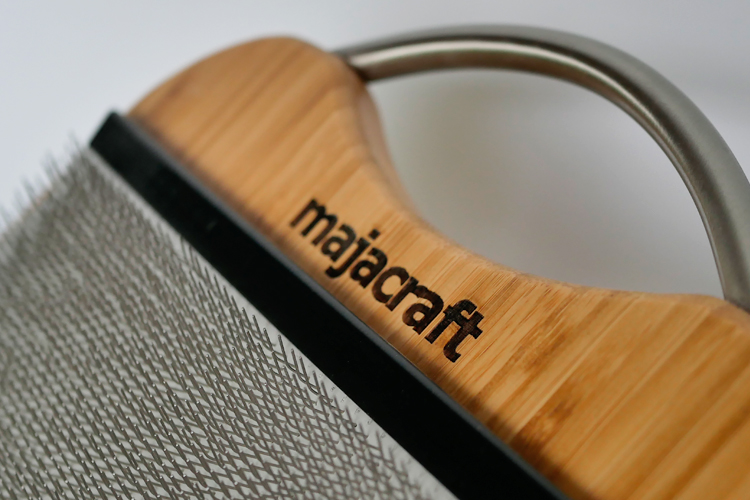 Details and Specifications
The blending details and specifications are:
included are blending board, keel and securing bolt, two rolag dowels, a brush
cloth is 72 tpi and is 210mm (8.3″) wide by 300mm (11.8″) long
| | |
| --- | --- |
| Using the blending board | Making rolags on the blending board |