Memories of Majacraft Camp 2022
Once again we were so lucky to have the opportunity to gather together for three days of spinning, learning, chatting, and sharing at this years Majacraft Camp! We were all delighted to see so many old and new friends, and we hope all those attending enjoyed every minute, as we did.
Our venue once again provided comfortable beds, great food, and excellent teaching spaces, and having the beach just across the road is a real bonus. We were super pleased that the weather was beautiful this time with lots of sunshine and warm days.
Our classes this year provided entertainment and learning opportunities with a variety of topics covered. We had some really interesting Heritage Spinning with Leigh Morris (author of "The Handspinners Companion") in which longdraw was a feature along with some New Zealand heritage breed fibres.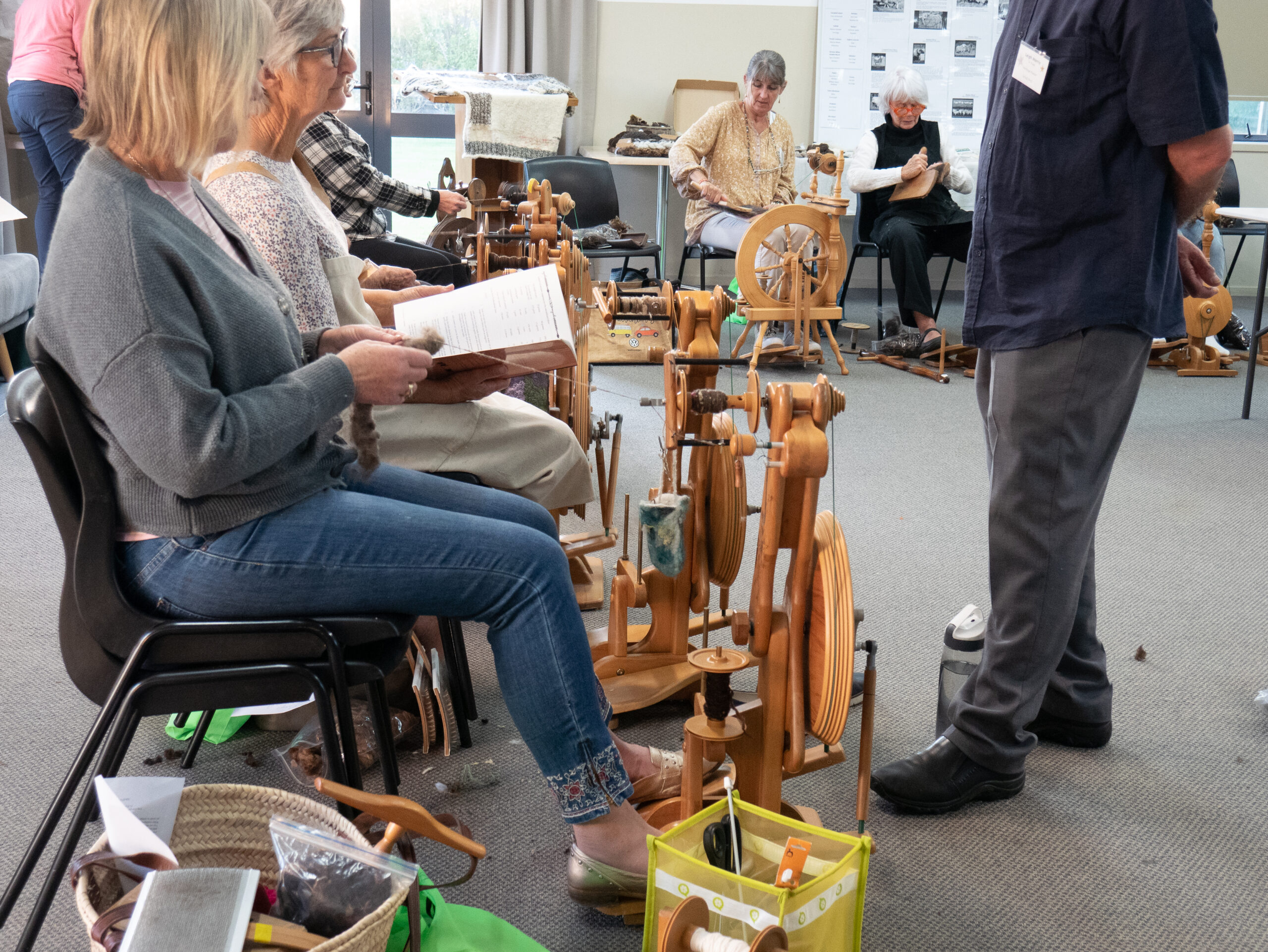 Annette Montgomery created a 'tool time' playground so everyone could get hands-on with the range of Majacraft fiber preparation tools and ALL the wheels!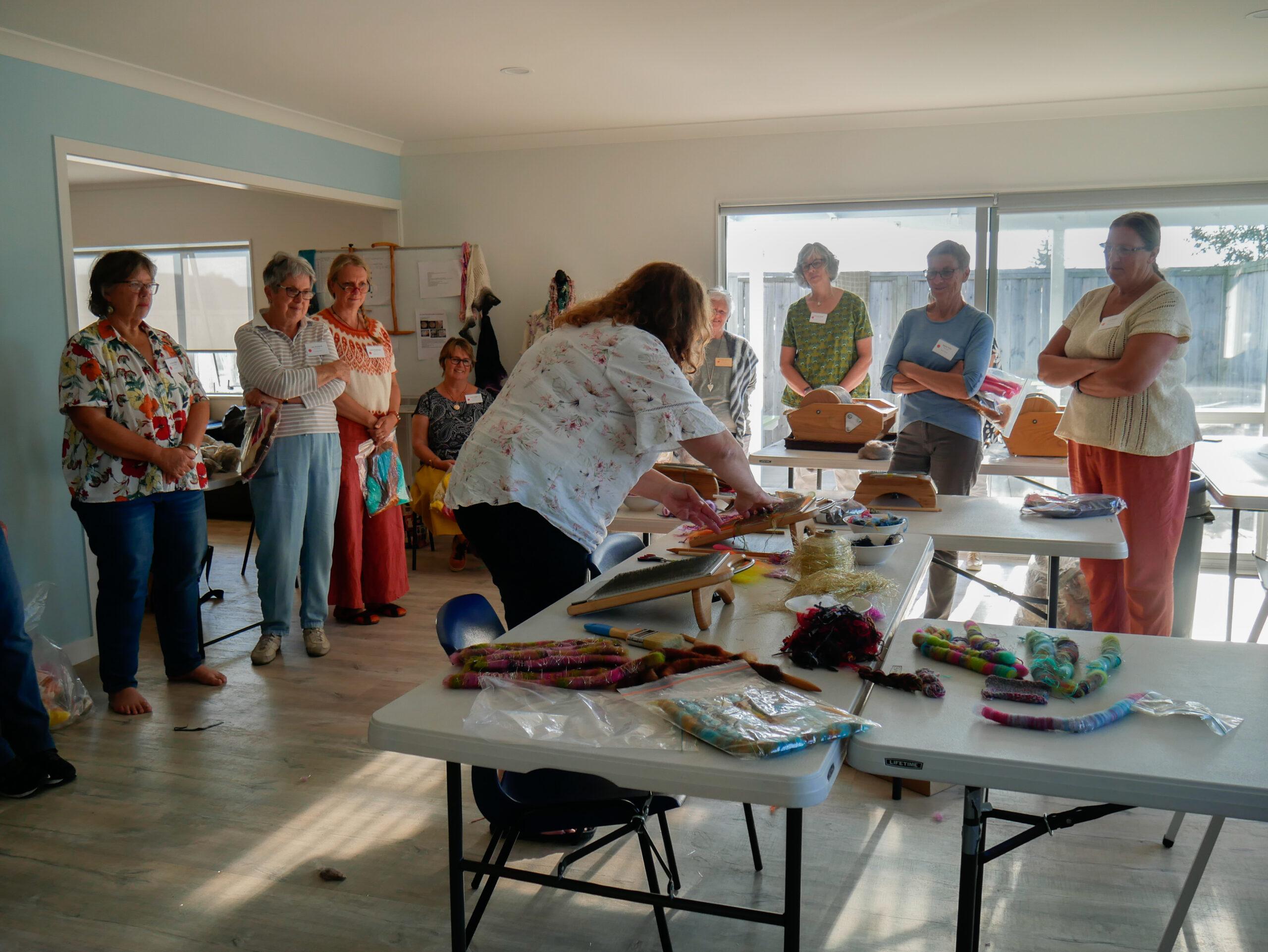 Pat Old helped everyone do amazing things with cotton, and I am sorry I do not have a photo from her class to add here! Everyone who knows Pat understands the wealth of knowledge she has to share and her fantastic approach to both investigating topics and teaching her skills to others.
It seemed that this camp involved much use of our Majacraft hand carders, with the heritage breeds and the cotton, and also Suzy's class on using silk hankies. In this class everyone used silk hankies to spin samples, from super fine thread to bulky corespun yarns, and also blended some silk with wool. A nice range of sample yarns were made, and the teeny tiny cotton reels filled with silk thread. Everyone went home with a record booklet to keep their experiments and ideas in.
We ended the weekend with a bang! Debbie Held joined us from her home in the USA via Zoom, on the big screen! She showed us how to split up our multicoloured top into just the right size pieces for 'Combo Spinning'. The yarns that have been created with this technique, both at and after camp, have been just fabulous!
We had such a lovely camp experience and hope everyone enjoyed themselves, the fibres and yarns they spun, and went home with new ideas and inspirations!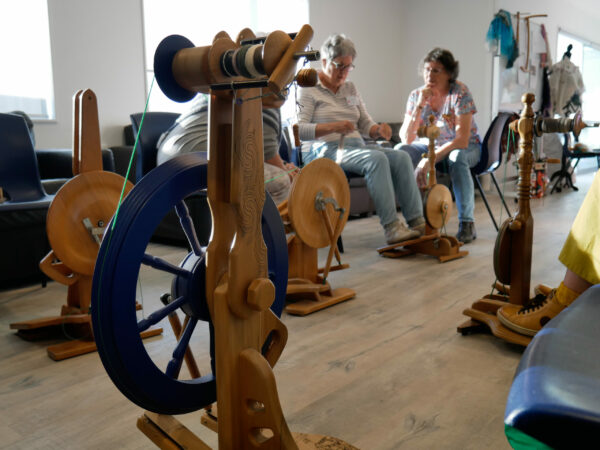 ---