Whose Feet are These?!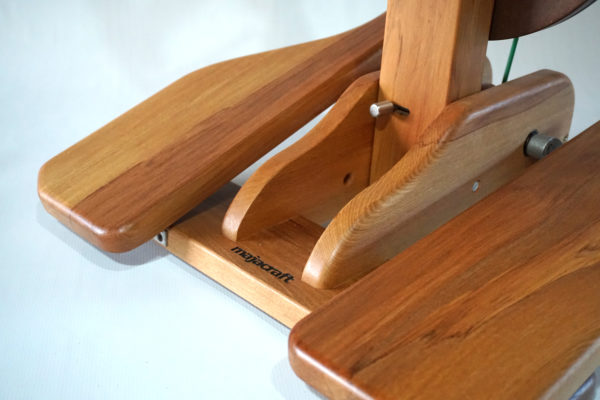 Did you guess which of our wheels these pretty pedals belong to? They DO look like Rose pedals, or Suzies, or even Aura's, they could be Pioneer feet but these are Rimu not Ash, so whose can they be?
Yes! Our updated Little Gem has new shoes!
Now that our workshop is back into production and shipping again after our New Zealand Covid lockdown, we are pleased to be able to get back to making and shipping orders for our updated Gem! We released this not long before the virus became a global pandemic, and we know some of you have been waiting for yours to be shipped. For those who have not yet met the stylish new look Gem, here is a rundown of the things we have changed.
Fundamentally the Little Gem remains the same, a gorgeous, fold down travel wheel that is smooth to use and stable when spinning. It still fits all our accessories and kits, such as the lace kit for fine spinning, or the jumbo flyer and bobbins for art yarns and plying. We believe that the changes we have made will improve the look and performance of this wheel in a number of ways.
The Tension knob position has moved down slightly so large flyers will fit with the standard tension knob, there is no need to order a new tension knob for those wanting to use Jumbo bobbins and larger flyer.

The stem lock bolt has moved to the front of the stem and changed shape, so it is easier to turn and give the front a more 'flowing' aesthetic.

The slider knob (for locking the stem upright) is now in stainless steel and has a larger thread, so is now also stronger.
We have created a new pedal shape, which is more in line with our other wheels.
The geometry of pedals and crank has changed slightly.
The metal badge has been replaced with laser engraved "Majacraft".
We have created a new special cast bracket for the stem stop. This is now adjustable and makes the wheel much more rigid.
We have added larger bearings in drive wheel – this is so we can use a larger and stronger axle.

We hope you will like these new changes to the Little Gem. This wheel continues to be a fantastic travel wheel, which is often used also as a 'main' wheel by many happy Little Gem spinners!  I will leave you will one of my favourite 'Gem Spun' yarns, made with my preferred Gem set up of the lace kit: fast flyer and pulley, with the gorgeous wee baby bobbins!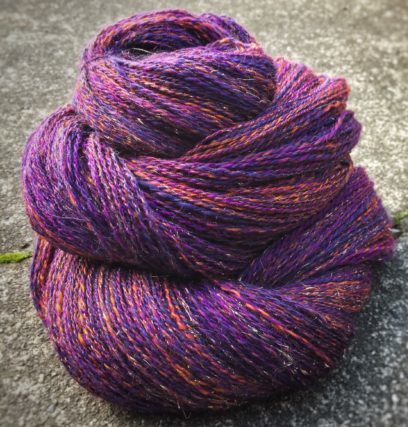 Till next time, Happy Spinning!
Suzy
---