The Majacraft Dynamic Heddle loom enables innovative new weaving. Instead of a fixed set of reeds, we individually cut our our reed segments in different dent sizes. It is now possible to weave with a set of the same reeds or try mixing them up, moving them around or even shuffling them in and out of the heddle during weaving!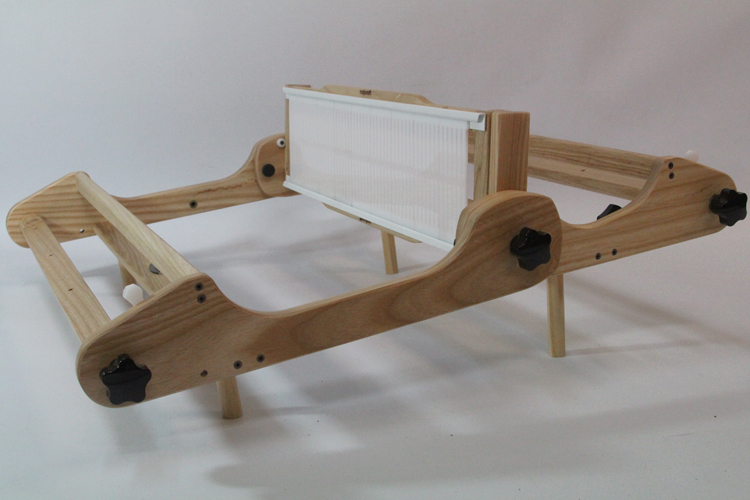 Rather than awkward wooden blocks to juggle the heddle into when weaving, the Dynamic Heddle loom uses rare earth magnets to secure the heddle in place. It makes the weaving movement fast, easy and most importantly fun. The heddle mounts have been machined in such a way that the loom supports double heddle weaving from standard.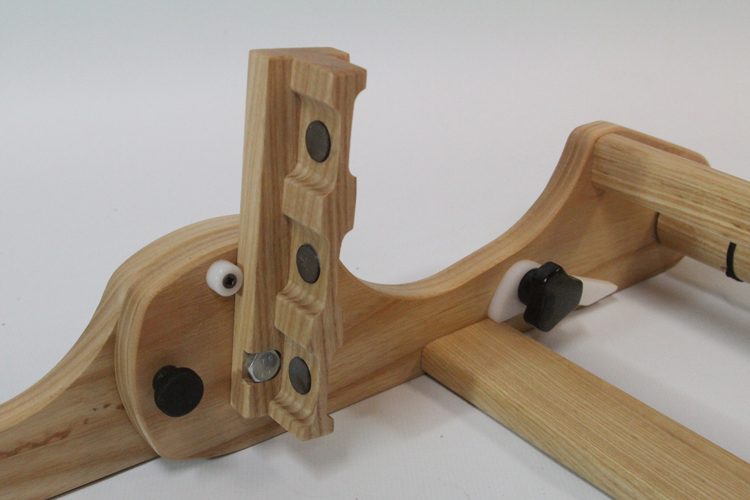 The loom has special warp pegs that can be used to mount it comfortably on a table if you wish to weave on a table or alternatively a stand is available.
We also include a direct warping block for simple and warping of the loom.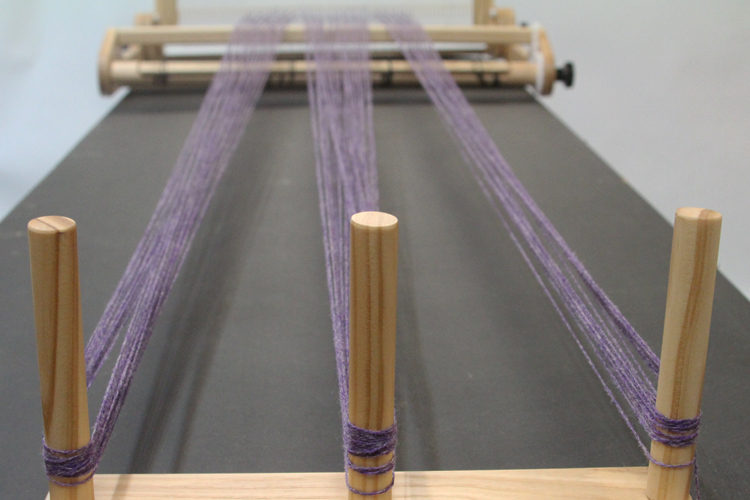 The Dynamic Heddle loom folds in half so is very portable. This keeps it very compact when not in use or easy to move if you wish to transport it.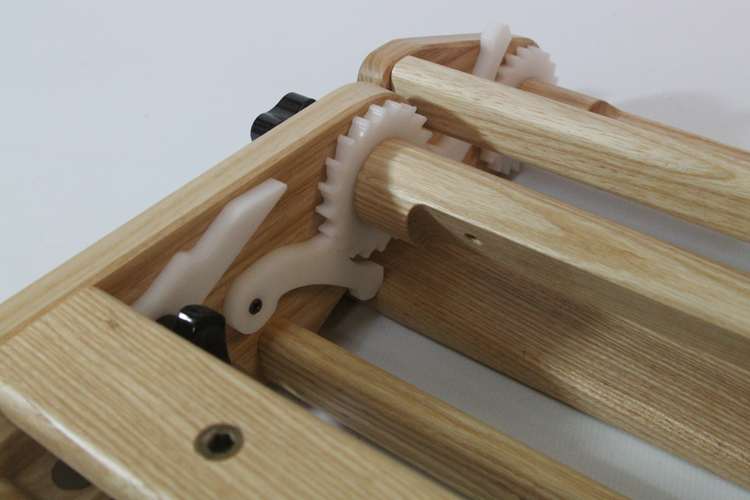 We are very excited about the Dynamic Heddle loom and are only just beginning to discover what can be created in weaving with it. Jump in and join the adventure with us!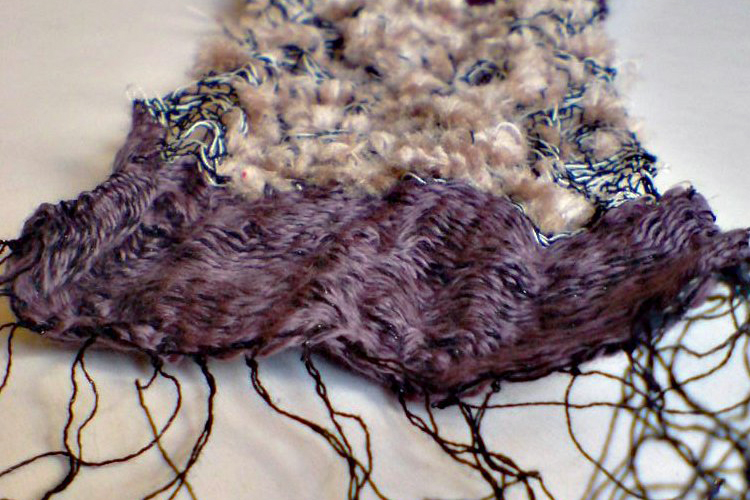 Included with the loom are:
1 24″ Dynamic Heddle Loom
A set of 9 reed segments (EITHER 9x4dpi reeds OR 3x2dpi, 3x4dpi, 3x6dpi reeds)
Set of 3 different size stick shuttles
Combo hook that includes both a flat and long hook for warping
Direct warping block
Majacraft bench clamp
5 long pegs and 2 short pegs for table mounting and direct warping
Warp cords