The Pioneer has been designed to be our starting spinning wheel – yet we have been careful not to compromise the functionality that Majacraft wheels are renowned for. As with all Majacraft wheels our accessories will fit on the Pioneer. You can add our specialist spinning equipment if you wish to pursue different styles of spinning. It has a wide range of ratios, a versatile Delta Flyer and easy to use Scotch Tension system.
The Pioneer is constructed using solid Pine and is available finished by us with a sprayed lacquer finish.
The effortless double treadle spinning allows you to spin for long periods of time with no discomfort. The pedal position has been ergonomically designed to fit you comfortably. If you want to start spinning with Majacraft then the Pioneer is the wheel for you.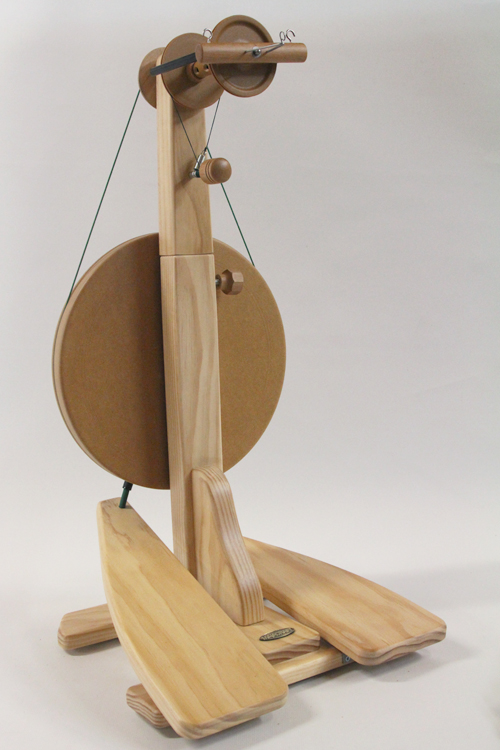 The Pioneer has lovely flowing lines in the design of the pedals and base. The drive wheel has is constructed in stable and dense MDF to ensure your wheel spins smoothly.
Some of the features of the Pioneer are:
double heel and toe treadling
comes with three (3) plastic bobbins
frictionless ball bearings
single hook flyer
maintainance-free drive band
super smooth bobbins
no threading hook required
five ratios available on each pulley