Weaving is an exciting venture for Majacraft and in our tradition of creating innovative tools, we have introduced our Dynamic Heddle Loom.
The innovative reed segments in this loom have opened up new possibilities for weaving beyond what could be achieved with a traditional rigid heddle loom. To describe the flexibility and motion of this way of working, a new description was required and so Dynamic Heddle weaving was created.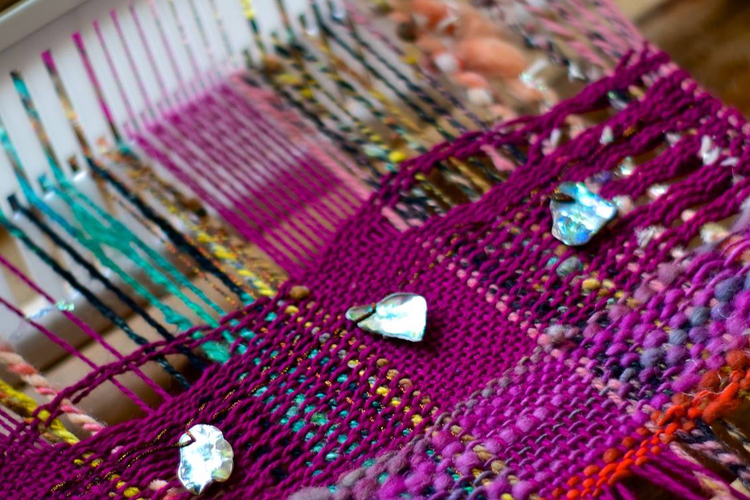 There are many other subtle features in the Dynamic Heddle loom such as the rare earth magents in the heddle mounts that help the loom to stand out as exceptional. We are very proud of this loom and know it is going to be a tool that can create art with fibre and other materials that was not achieveable before.
For weaving that is quick to pick up and amazingly versatile, the Majacraft range of circular looms are a fun and simple tool to start with.