The Suzie Professional is our premiere Suzie design. It is based on the standard Suzie but has a slightly heavier painted drive wheel and pulley.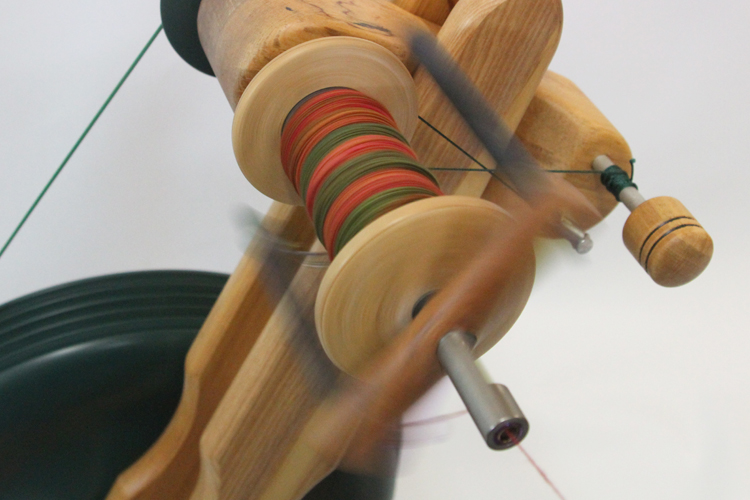 We spend a lot of time finishing the drive wheel. It is turned by hand and then we use a two pot paint that we carry out two undercoats before careful sanding and then a final top coat to create a very durable and smooth finish. It comes in the Majacraft forest green but we also offer customisation options to paint the wheel in a colour of your choose for a modest charge.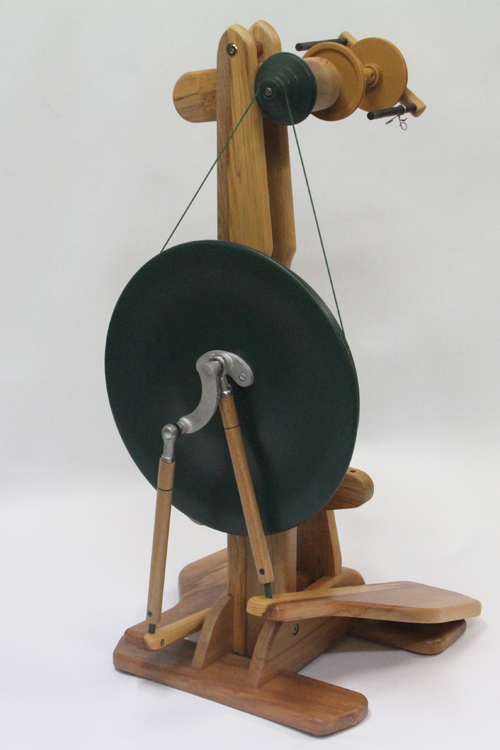 The beautiful New Zealand Rimu complements the painted wheel and results in a wheel that is both a delight to look and wonderful to spin on.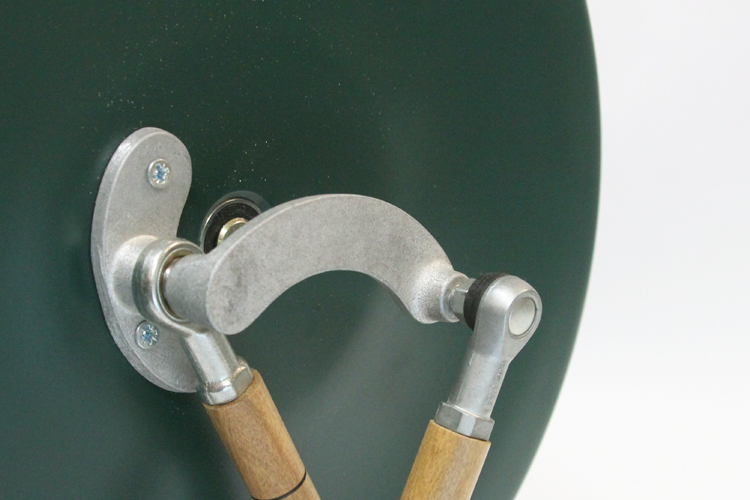 Some of the features of the Suzie Professional are:
comes with four (4) bobbins
frictionless ball bearings
has a delta flyer
bobbin storage for two extra bobbins on the wheel
folds up for transport
maintainance-free drive band
right or left handed
five main ratios available on the standard pulley
fits all Majacraft accessories